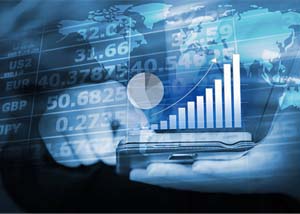 If you are selling your home and buying another one, then this should be your very first step in the process. A Financial Transition Plan will show you many opportunities you didn't even know existed when you are selling your home.  It helps you not only buy the home of your dreams, but spend less money each month, all while setting yourself up for the retirement you deserve.  This is the most important thing any potential home seller should do to make sure they align the sale of their home to their long term financial goals.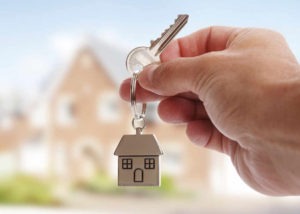 People know that a house is one of the largest and longest loans they will have. What they don't know is that when you compare 2 mortgages, even the one with the lower rate can cost tens of thousands more to you over the life of the loan.  Whether you have 5% or 50% for a down payment, our advice will provide you with data-driven strategies to create the greatest long-term wealth.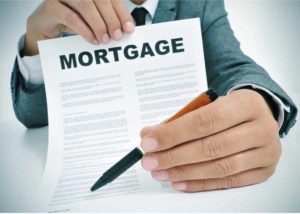 Let me show you how your current mortgage stacks-up to what's available on the market BEFORE it's time to renew.  Lenders usually do not give you the best offer unless you're working with a licensed professional who knows what their lowest offers truly are. It could be the most valuable 15 minutes you've ever earned. Sometimes, the best option is to stay with your existing lender.  If that's the case, we will still provide you with a FREE strategy to use with your bank (because they wont) so that you still get the best of both worlds.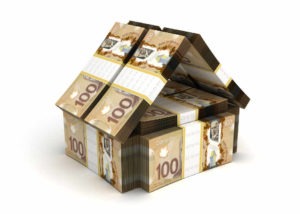 Helping to consolidate debt or access your home's equity can do wonders for your overall well being as well as your bottom line.  Let us help you stop the stress and let us get you back in the black. Our approach will not only save you money, but have you debt-free much faster than you thought possible.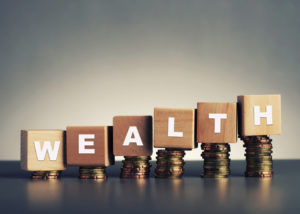 The need for a truly holistic financial plan has never been greater, and that is why we go beyond the typical rate and term conversation.  With our Total Wealth Mortgage Plan we integrate a long-term debt management strategy with your existing Financial Planner, and as a team we keep you on track to reach your financial goals.
During separation & divorce, professional mortgage and debt management advice is crucial. It ensures fair asset division, protects credit scores, and provides personalized strategies to manage financial obligations effectively, helping individuals navigate this challenging life transition with financial security and peace of mind.  This service is designed so you can maintain the highest possible quality of life with the least required monthly cashflow.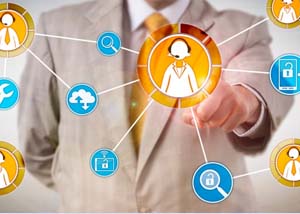 Management For Life
Our job really begins AFTER your loan funds.  From that point on, we provide a number of value-added services to ensure that your home is an investment that brings you closer to reach your financial goals.  Our Mortgage Management for Life is designed to keep you proactively informed with everything you need to know, when you need to know it, as long as you have your loan.
The Mortgage Planning Process
Time is a finite resource.  That's why, our entire process is about making the most efficient and effective use of your time. The process begins with having a 15 minute suitability call. During this call, we talk about your current financial situation and your goals in the future. We take the time to answer all of your questions and walk you through our process and key mortgage information so you are armed with the information you need to make an educated mortgage decision. By the end of our first call, you will know how much you qualify for and what the estimated monthly payments and closing costs will be.
If after the call is completed, and we have both agreed to work together, we can complete an application together over the telephone, through Zoom, or we can provide you with a link to our secure application and a list of the documents that are going to be needed to create your Total Wealth Mortgage Plan and get you started.
The mortgage application process is simple:
As Mortgage Brokers in Winnipeg, our mission is to bring you peace of mind by helping you manage one of the largest indebtedness of your life. We commit to delivering a 5-Star mortgage experience that requires the least amount of disruption to your daily life, all while getting you the best rate and product you qualify for.
From our very first conversation you will know that we provide professional, unbiased advice that goes beyond the typical mortgage transaction.  Our proprietary tools will provide detailed reports that compare all of your mortgage options so you can see how each choice you make can position you in the future.  It's important for us to create a plan to not only get you into your home, but to pay it off as well.  This is where we can show you ways to pay off your mortgage faster while still using the exact same amount of money.
What really makes us different is, we believe our job begins AFTER you are approved and your mortgage funds.  From that point on, you'll have peace of mind knowing that, we continually monitor the market and stay in touch to show you how your existing mortgage compares against the market so that you don't miss opportunities to swap out your existing debt for more affordable sources.
Let's be honest, sometimes your best option is to remain with your current lender, and if this is the case, we'll tell you and back it up with real numbers because transparency, integrity and ethics are the foundation of all our relationships.
Frequently Asked Questions
What is a Mortgage Broker?
A mortgage broker is a trained professional that will help you find and get the best mortgage product for your unique situation. They have access to many different lenders from big banks, credit unions, and specialty lenders who offer a variety of loans. Your broker will search the market on your behalf, searching for the best product to suit your needs. (Think of a personal financial shopper who finds you the best deal for your needs.)
What's the difference between a Bank and a Mortgage Broker?
While a bank can only offer you the products they sell, a licensed mortgage professional has the choice of finding the right solution for your unique needs from a multitude of lenders.  We work with the best banks, credit unions, trust companies, and financial institutions; offering their clients more choice, and access to hundreds of mortgage products! As a result, clients benefit from the trust, confidence, and security of knowing they are getting the best mortgage for their needs.
Can you match the super low rates advertised on the internet?
Absolutely!  Please keep in mind that those rates typically refer to purchases with less than 20% down and can contain terms and conditions that lenders try to hide from you that can cost you much more money.  We'll always show you the lowest rates you qualify for and explain the pro's and cons of each so you can decide which option is right for you.
How much does your services cost?
Working with us is free for 99% of clients because we get paid directly by lenders for finding qualified home buyers.
For the 1% of people where a fee needs to be charged, it is only when the most challenging credit solutions are required, and it's especially under those circumstances that we can provide value for you.
What is a Pre-Approval?
Despite what many lenders will tell you, there is no such thing as an actual "pre-approval". Since every final approval is subject to several conditions, one of which is the subject property you are looking to buy, a lender cannot give you 100% certainty of an approval until all the documents have been reviewed AND your property has been selected.  Anyone who tells you otherwise is not being honest with you.
We provide a 100% fully underwritten financial review of all documents so that you can shop with confidence knowing that the only question left, is what house you would want.
What do clients need to do?
There are only 3 things we ask of our clients in order to provide them the absolute best experience.
Complete honesty and transparency.  If you don't give us the whole picture, we cannot give you the best diagnosis.
Please respond promptly to every request. This is vital to close quickly.
Let us know if something in our process can be improved. It makes it even better for the next client.
Can we meet in person?
No.  All of our services are done remotely which allow us to be available for you 7 days a week.   But just because it's not in-person doesn't mean your experience will be impersonal.  We offer Zoom Meetings, every step of the way so we not only see each other, but have the ability to see the application and all the documents together.  We are available for you to book a meeting time that works for you, 365 days a year by going to www.richardd.ca/book.
Don't take our word for it. This is what our clients say:


Some of our trusted mortgage lending partners
We can be reached by telephone at 204-296-5722 where you can leave a detailed message and we will respond within 24 to 48 hours.  The best, and fastest way to reach us is to schedule a meeting time that is mutually convenient using the form to the right.  This is a direct link into my calendar so you can meet with me.  I highly recommend you select a Zoom or Microsoft Teams meeting so that we can see each other, and if needed, we can review information on-screen together and make the best use of our time together.