Since becoming a broker, the words "interest rate" have been haunting me.  It's the one topic every client is sensitive about.
With the exception of a few of my clients who had little choice, majority have elected to take advantage of the great variable rates, sometimes after significant convincing.
Most people believe The Bank of Canada is expected to boost a key interest rate tomorrow as it continues its efforts to "wean" the economy off low borrowing costs.
The bank's target for the overnight rate — what major financial institutions charge each other for one-day loans — has been at 1.25 per cent since mid-January. Since then, the bank has stood firm on three subsequent rate announcements.  That is expected to end tomorrow at 10AM with an estimated probability of 96 per cent, according to Bloomberg.
So what does this mean for my clients?  Well, for those in a variable rate product, you will NOT see any payment increase in your mortgage, however, the amount of your total payment that is applied against your principle, will be slightly reduced, extending the total amortization of your mortgage.  Luckily, my clients have also usually been convinced to take advantage of their prepayment options and are already adding an extra hundred or so to each of their payments.
For those in an Adjustable Rate Mortgage, you will see a monthly increase of about 10 dollars for every $100,000 you owe on your mortgage.   Considering, you've already been saving nearly $40.00 per 100K in mortgage, you're still in the black, and will be for some time.
Conclusion – Don't jump the gun, and don't think with emotions.  Rate doesn't need to be the next 4-letter swear word for homeowners.  If you are in a Variable or Adjustable rate mortgage, you are still ahead of those in a fixed rate mortgage.  No matter what your grandparents might say.
Hold your course – and don't lock in your rates!  If you need help walking away from the edge or need some more convincing, give me a call.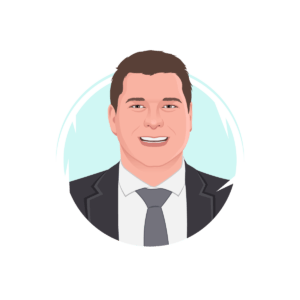 Richard de Chevigny, PMP
Mortgage Expert
Dominion Lending Centres – Red River Lending